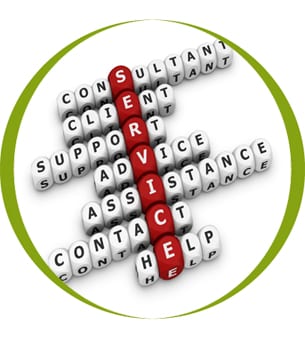 Past and current clients have
included the following:
Acceler8 Capital Pty Ltd
AIG Capital Pty Ltd
ARAP Pty Limited
Australian Catholic University
Australian National Mortgage Fund
Balmain NB
Bamford Partners
Blue Sky Alternative Investments Limited
Broad Securities
Capital One
Catholic Diocese of Parramatta
Chris O'Brien Lifehouse at RPA
FC Capital
Finstro Global Holdings
Forbes Wealth
Future Asset Management International
Integrated Securities Funds Management
Jupiter Investments Asia
Juvenile Diabetes Research Foundation
Morgan's Coffee
Moshav Financial
Msquared Capital Pty Ltd
One Managed Investment Funds Limited
Opportunity International
Princeton Mortgages
Prout Partners
Provident Capital
River's Gift
Rochford
Shakespeare Haney Securities Limited
TEC Executive Connection
Vestyn Capital
Yarmouth Group
Current (and recent) pro bono work:
Catholic Diocese of Broken Bay
Catholic Diocese of Parramatta
Centre for Healthy Brain Ageing (UNSW)
Council on the Ageing (COTA)
Marist Youth
Opportunity international
River's Gift
Sisters of Saint Joseph
Stride Mental Health
Testimonials
Andrew McNeil (Founder of the Yarmouth Group of companies)
I have been working with John Thomas for the past ten years and highly recommend John for his strong character, commercial acumen and the ease he deals with multiple and varied stakeholders. John is a consummate professional with broad and valuable skills across funds management, lending, corporate governance, investment committees, AFSL management and strategy.
John has acted as Independent Chairman of a Yarmouth funds management subsidiary and his work in this role has added significant value to our business due to John's attention to detail, board leadership combined with his extensive experience with debt and equity capital markets. John holds the highest levels of integrity and I recommend John for companies and entities seeking a proactive and engaged commercial leader.
July 2016
---
George Gadallah – Managing Director-Princeton Mortgages
John Thomas has worked with Princeton since November 2012.
Mr Thomas is the Chairman of Princeton's Compliance Committee and sits on Princeton's Credit Committee.
Mr Thomas brings to our business his wealth of experience and knowledge of Mortgage Trusts, Mortgage & Funds Management, Corporate Governance, Compliance, Lending and best industry practices. It is a genuine pleasure to have Mr Thomas working with us and for many more years to come.
August 2014
---
Dean and Michelle Morgan (Owners of Morgan's Coffee and Zokoko Chocolate)
We have had the pleasure of working with John Thomas for the last year. John has brought vast experience and his personal talents to our business.
John is personable and has a great knack for relating issues back to simple, real life stories that everyone can relate to. His commitment to progressing through a goal oriented process is exemplary. Our internal processes have improved markedly with the help of John's input.
We would like to thank John for his efforts and the enthusiasm he has brought to our business.
November 2013
---
Brad Prout (CEO First Class Capital)
I have had the pleasure of working with John Thomas on a number of business initiatives over the years and I was honoured by his acceptance of a Board, Compliance Committee and Credit Committee role with my firm, First Class Capital.
John is uniquely qualified in non-bank commercial lending and his experience and wisdom add tremendous value to our business. John seems to bring a sense of passion and enthusiasm to all his roles to the benefit of those working with him. He is well respected by his peers which translates into John adding further value through connections and influence. John is very attentive to detail while still helping us map out strategy and vision.
November 2013
---
BRENT CUBIS (CFO Chris O'Brien Lifehouse)
I had the pleasure of working with John Thomas for a number of years in his role as CEO for Mariner Mortgage Trust and most recently in assisting with the launch of one of Australia's first official "Social Bonds" for the new cancer centre being built in Camperdown, Chris O'Brien Lifehouse at RPA.
John brings over 35 years hands-on experience in the funds management/Mortgage industry. During this time he has seen booms and recessions and throughout has always retained the utmost integrity and professionalism in managing investors interests and a great passion and enthusiasm for any business he has been involved in.
John is extremely well respected across the industry as was demonstrated by the growth he achieved in the various Trusts he has managed and loyalty from thousands of investors who remained in his funds despite the very strong competition in his industry and negative market sentiment against the mortgage sector at the time. This respect was achieved by putting his investors interests first, plus, his close attention to detail and ensuring he adhered to all corporate governance and compliance procedures. While being good at managing the detail which is important in his industry his strategic skills and ability to grow a business are also well proven.
John's enthusiasm and positive attitude is infectious and he leads from the front.
January 2011
---
JOHN HANEY (Executive Chairman, Shakespeare Haney Securities Limited)
Mr John Thomas of JT Consultancy has been working with us for the past four months, assisting us in updating our documentation and procedures.
John's knowledge of the Mortgage Trust industry is both broad and detailed and we envisage his experience will greatly assist us on an on-going basis. John is highly regarded by all within the industry and his resume speaks for itself.
We have no doubt his skills and experience will greatly assist all those who seek his services.
January 2011
---
Mike Wilson (CEO and Managing Director, JDRF)
John Thomas was engaged to conduct a review of the finance function of the Juvenile Diabetes Research Foundation (JDRF), as a key part of a broader planning process. John worked closely and effectively with our internal team, both rapidly understanding our business environment and challenges as well as bringing the benefits of his significant and diverse experience and background to bear.
As a result of the work John did for JDRF, we were able to make some immediate changes that resulted in both cost and time savings, as well as developing a longer term plan that will upgrade the effectiveness of our finance function overall. John's recommendations were reviewed and embraced by our Finance and Audit Committee, and will form the basis for an ongoing program of work that will be of great benefit to JDRF.
October 2011